The world's biggest cities have larger populations and higher economic outputs than some countries. But as they grow in size and complexity, cities are also facing thorny challenges that threaten the health and happiness of residents. Congestion, pollution and a lack of community spaces have become major drags on people's aspirations and experiences of urban living.
In response, cities must manage their resources and priorities to create sustainable places for visitors and residents, and foster innovation and growth. Enter Barcelona – the capital of Catalonia, in Spain – where a bold stroke of urban planning first introduced "superblocks" in 2016.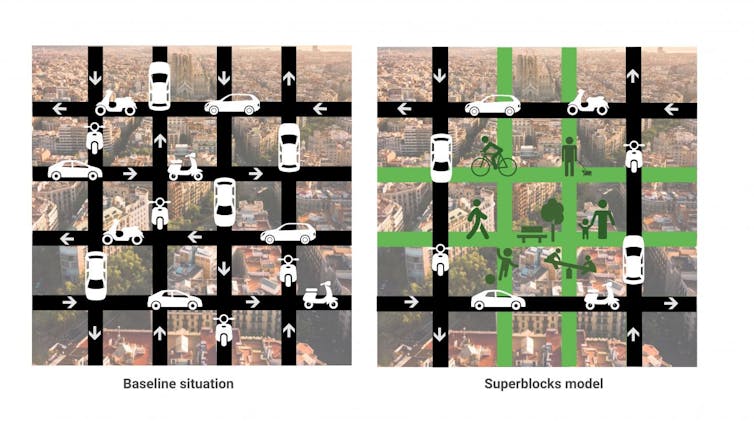 Image: ISGlobal/FAL.