In Canada, the impact on international travel due to Covid-19 was immediate, with a decrease of 614,000 international arrivals to Canada in March 2020. That represented a 92% decrease over 2019 – a loss that has not yet been recovered.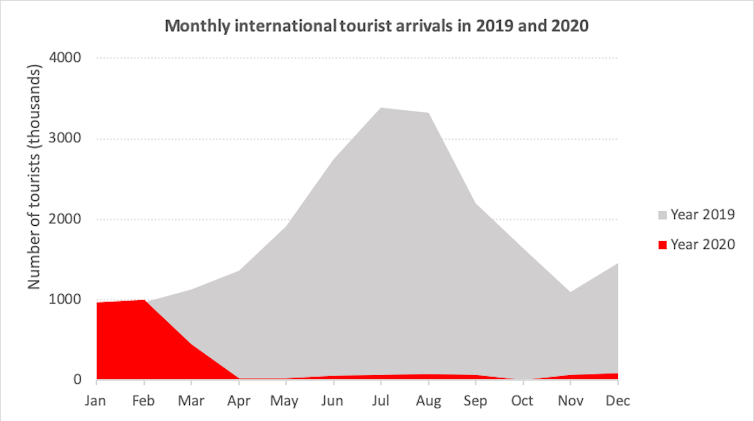 At the same time, travel restrictions played a role in shifting up to 20 million holiday and leisure trips abroad by Canadian residents to domestic destinations. Boosting domestic travel has been at the heart of federal and provincial government strategies to limit losses in the tourism sector.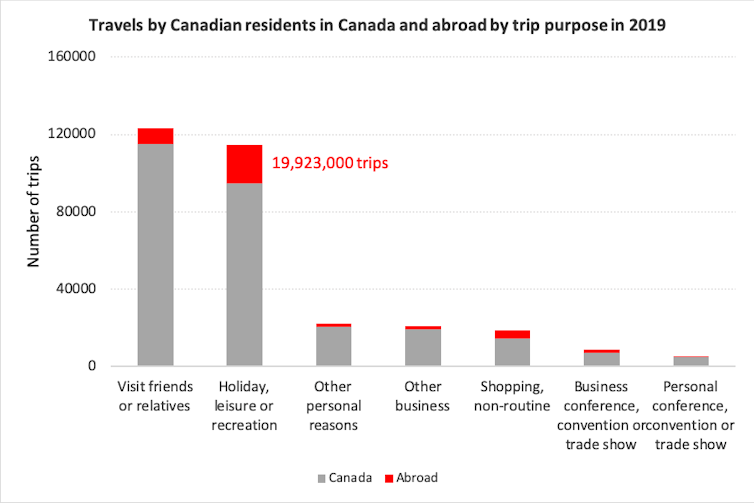 The loss of international tourists
Canadians opting to visit domestic destinations over the past year have contributed to an increase in the share of domestic tourism in total tourism expenditures from 78.4% in 2019 to 92.7% in 2020. But trips made by Canadians in Canada only partially compensated for the losses associated with international tourists, as tourism spending in Canada fell by nearly 50% in 2020 from 2019 levels.
Not all destinations have been equally affected, however. There has been a variation in employment levels in the accommodation and food services sector in large Canadian cities like Toronto, Montréal and Vancouver compared with other small and mid-sized cities in 2020. Some of these municipalities are located on the fringes of larger cities, while others are in more remote areas.