Kaliningrad and its new $300m "Arena Baltika" stadium has been thrown into the spotlight by the football World Cup. But will the city's latest project finally succeed in eclipsing its pre-war German history?
Nestled between Lithuania to the north and east, Poland to the south, and the Baltic Sea to the west, Kaliningrad is today an "exclave" of Russia. But the region was once at the centre of European history and culture.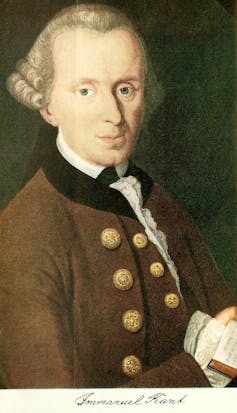 Kant barely left Königsberg in his whole life. Image: Becker/Wikimedia Commons.