Transport infrastructure and land use patterns form the backbone of a city. It's the reason so many people choose to live and work with other people in cities – despite the noise, congestion and negatives of city life – because they can easily reach a variety of destinations. Towards this objective, many planning agencies set themselves a "30-minute city" goal, which is behind many planning decisions.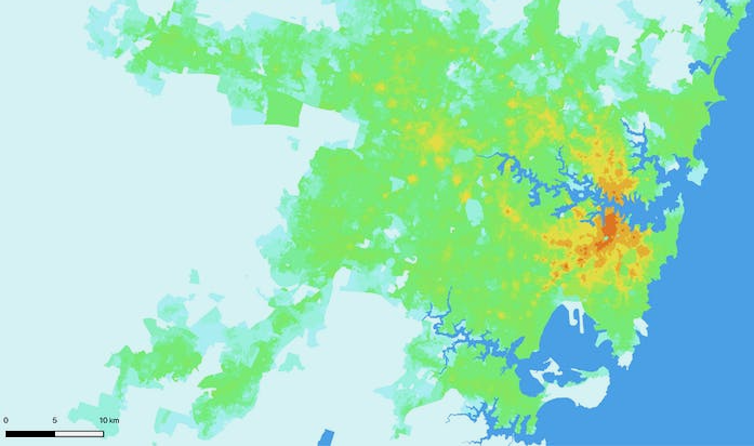 What did the study find?
The ease of reaching destinations can be measured by the number of jobs reachable within 30 minutes. Job locations offer both employment opportunities and amenities; restaurants, schools, hospitals, shopping centres and so on are also job clusters.
The research measured how many jobs were accessible within 30 minutes (travelling one way) for four different modes of transport – cars, public transport, cycling and walking. The 117 cities studied are in 16 countries on six continents. The research finds cities really differ in the convenience of transport, but also finds significant similarities between cities from the same country.
Australian and Canadian cities have poorer car access than US, European and Chinese cities. They have better public transport, walking and cycling access than US cities, but access via these modes is generally not as good as in Europe and China.