Egypt is the latest country to build a new capital city from scratch, with ambitions to move parliament away from Cairo as early as summer 2019. With nearly 24m people living in Greater Metropolitan Cairo, the current Egyptian capital suffers from severe congestion and overcrowding – problems which the government claims the new capital will resolve.
Egypt joins more than 30 countries or regional states, which have relocated their seats of power to new cities designed from scratch: Brazil, Australia, Kazakhstan and Nigeria are among the most famous examples. Built on a site located 45k, east of Greater Cairo, the city will feature a new presidential palace, a new parliament, a central bank and business district, an airport and a massive theme park, alongside housing for 6.5m people.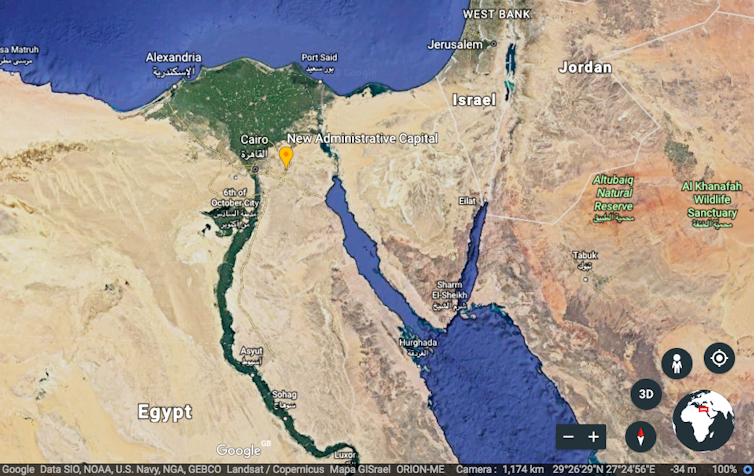 Egypt's new capital, marked in yellow. Image: Google Earth.