It's an extraordinary tale with a whiff of Banksy about it, although surprisingly, he was not involved. In a landmark ruling, 21 New York street artists have sued and won $6.7m in damages from the owner of a building who destroyed their graffiti when he had the building demolished.
Following a three-week trial in November, on 12 February, Judge Frederic Block ruled against Jerry Wolkoff, owner of the 5Pointz complex in Queens, conferring the biggest award of $1.3m on the building's mastermind-curator, graffiti artist Meres One, real name Jonathan Cohen.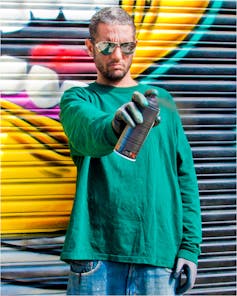 5Pointz mastermind Jonathan Cohen, aka Meres One, who won $1.3m in the landmark court ruling. Image: Thee Erin/Flickr/creative commons.