If recent trends continue for another two years, the global share of electricity from renewables excluding hydropower will overtake nuclear for the first time. Even 20 years ago, this nuclear decline would have greatly surprised many people – particularly now that reducing carbon emissions is at the top of the political agenda.
On one level this is a story about changes in relative costs. The costs of solar and wind have plunged while nuclear has become almost astoundingly expensive. But this raises the question of why this came about. As I argue in my new book, Low Carbon Politics, it helps to dip into cultural theory.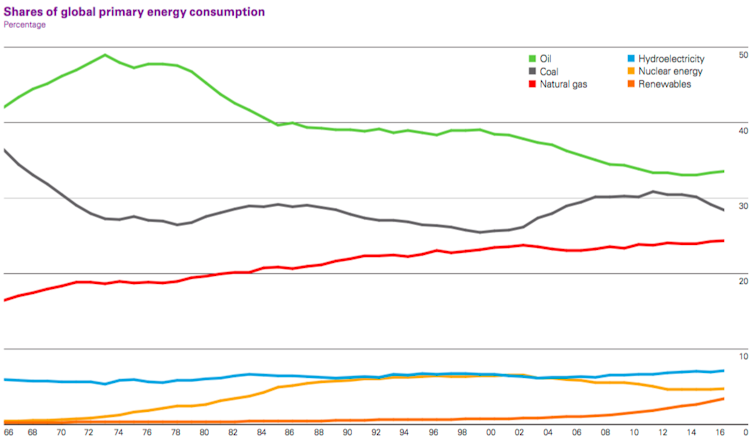 Source: BP Statistical Review of World Energy, June 2017.