Some 60 per cent of the planet's expected urban area by 2030 is yet to be built. This forecast highlights how rapidly the world's people are becoming urban. Cities now occupy about 2 per cent of the world's land area, but are home to about 55 per cent of the world's people and generate more than 70 per cent of global GDP, plus the associated greenhouse gas emissions.
So what does this mean for people who live in the tropical zones, where 40 per cent of the world's population lives? On current trends, this figure will rise to 50 per cent by 2050. With tropical economies growing some 20 per cent faster than the rest of the world, the result is a swift expansion of tropical cities.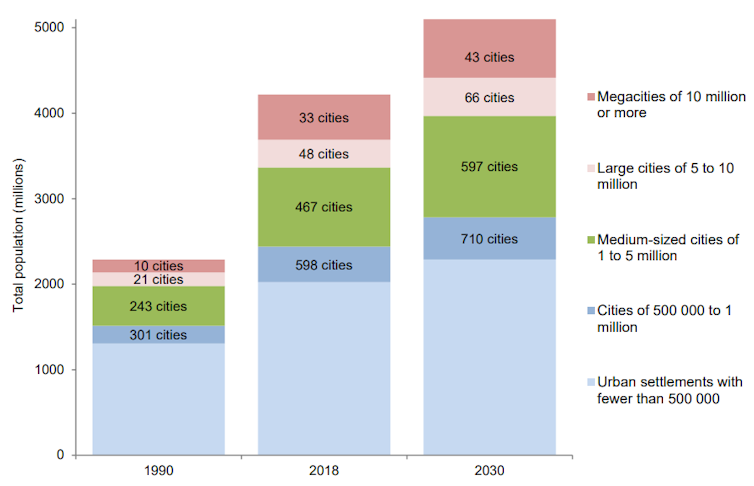 Population and number of cities of the world, by size class, 1990, 2018 and 2030. Image: World Urbanization Prospects 2018, United Nations DESA Population Division.