With an ageing population, NHS England waiting lists are shockingly high. Amid a national mental health crisis, it makes sense to look for creative solutions.
There is a growing interest in the value of arts and culture in supporting health and well-being. For example, the government's Know Your Neighbourhood Fund, aimed at tackling loneliness, has earmarked £5m to expand arts, culture and heritage activities across 27 target areas.
At the Centre for Cultural Value, we have spent the past two years exploring research to learn about the impact of culture on health and well-being. The evidence in this area has grown significantly over the past ten years. For example, studies show the positive benefits of music for people living with dementia.
Research also highlights the role of social prescribing through the arts in supporting those with mental health challenges and the value of being creative in our everyday lives (including during Covid lockdowns).
Yet our deep dive has also highlighted the many things we still don't know about culture's role and potential in creating a happier, healthier society.
Researcher understanding to date has been partly limited by the short-term nature of many studies. This is particularly evident in social prescribing, where the small number of follow-up studies makes it difficult to identify long-term impacts for increasing well-being or, for example, reducing GP visits.
The struggle of evaluation is exacerbated by the fact that health and well-being programmes are often funded on a project-to-project basis.
Another challenge is that there are several invested parties – the cultural sector, the health sector, people with mental health challenges and local authorities, to name a few.
Each has different perspectives on what constitutes "good" methods and evidence. This has resulted in an apparent postcode lottery for what does and doesn't get commissioned by the NHS.
Scaling understanding
While working with the innovative orchestra, Manchester Camerata, I experienced how music can provide poignant moments of play and creativity for people living with the challenges associated with dementia.
I had also seen how young children and their families can experience wonder and joy when engaging with museums while working with Rotherham Museums and Archives.
But I still had questions about how we understand these "in the moment" experiences – which can be fleeting yet profound – and how to draw out broader lessons from complex, personal events so that governments can roll out and scale up successful interventions.
One answer lies in developing a better understanding over a longer term. Another is for researchers to use innovative methods, giving space for statistical data and trend analysis alongside the experiences of a diverse range of participants.
This type of research is emerging through groups such as the Social Biobehavioural Research group at University College London and the Lived Experience Network.
These considerations will inform our research work for Leeds 2023 – a year-long cultural programme undertaken by the city when Brexit derailed its bid to become the European Capital of Culture. The programme launched amid a cost of living crisis, leading to questions about whether this was the right time to dedicate resources to a large cultural event.
More answers will emerge through our economic analysis of the programme. Previous studies show that the creative and cultural sectors can be powerful drivers of innovation, job creation and economic growth. Although the Coventry City of Culture Trust going into administration shows this is not always a straightforward process.
However, alongside our partners at The Audience Agency, we will focus on drawing out arguably the more difficult-to-quantify social impacts.
Building on the evaluation of other cities of culture programmes, including Coventry 2021 and Hull 2017, we plan to gather robust, people-centred data on health and well-being, which can be used to inform future large-scale cultural programmes, such as Bradford 2025.
Capturing complexity: the next steps
Capturing and conveying the nuanced value of culture in health and well-being is complex, but not impossible. Our work shows that it needs a more ambitious, joined-up and long-term approach.
This partly means shifting away from short-term funding models, where small pots of money are available for time-limited projects. Instead, there needs to be more investment in both long-term programmes and rigorous mixed-methods research. This will mean researchers can learn from successes and failures and continue to build a robust evidence base.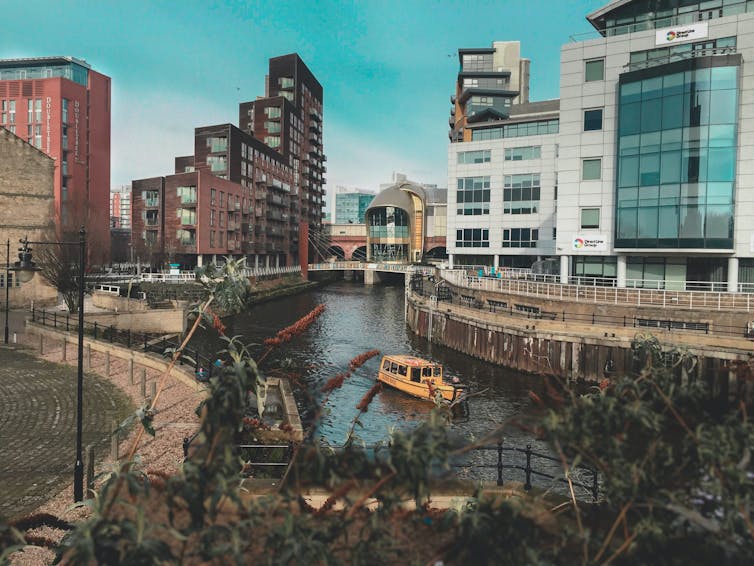 To ensure future policies and funding are grounded in reality, funders, policymakers and researchers must also be mindful of the context (for example, the cost of living crisis) and recognise the knowledge and expertise held on the ground. The voices of cultural organisations, creative practitioners and people with health and well-being challenges must all be heard.
Faced with a strained healthcare service and limited resources, making the case for investing in culture and research can be difficult. Yet we must now be more ambitious and rigorous precisely because we need to find out more about which types of programmes – in which contexts – have the most to offer.
After all, arts and culture have enormous potential to complement traditional medical treatments and could even, in some cases, provide a safer and more cost-effective alternative to prescription drugs. They can also provide powerful moments of joy, connection and wonder – at a time when people need them most.
This article by Robyn Dowlen, research associate, Division of Nursing, Midwifery and Social Work, University of Manchester, is republished from The Conversation.