It is the middle of the 2040s. After years of warning, scientists have just confirmed that the tipping point for the West Antarctic Ice Sheet has been triggered. Governments around the world are horrified as the news filters through. The days when they could reverse climate change by cutting carbon emissions to reduce global temperatures have just come to an end. There is now no way of stopping global sea levels from rising by over four metres. Nations and islands around the world are about to be lost forever.
It's not real life – not yet anyway – but a computer game being played by a group of delegates and other attendees at the UN COP24 Climate Change conference in Katowice, Poland. Earth Remembers plays a bit like a 30-person version of Football Manager. Closely mirroring the real-life world climate change negotiations that take place every six months, each affected player represents a different country and has to negotiate with everyone else about how they'll spend their national budget.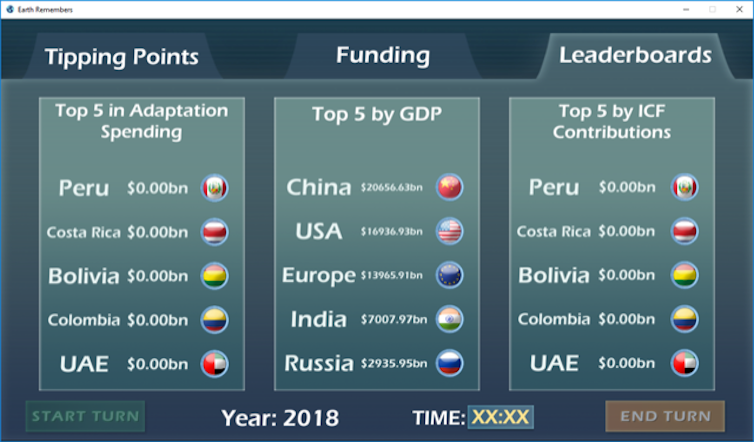 In-game shot. Image: GCU.