Just six years ago, more than 40 per cent of Britain's electricity was generated by burning coal. Today, that figure is just 7 per cent. Yet if the story of 2016 was the dramatic demise of coal and its replacement by natural gas, then 2017 was most definitely about the growth of wind power.
Wind provided 15 per cent of electricity in Britain last year (Northern Ireland shares an electricity system with the Republic and is calculated separately), up from 10 per cent in 2016. This increase, a result of both more wind farms coming online and a windier year, helped further reduce coal use and also put a stop to the rise in natural gas generation.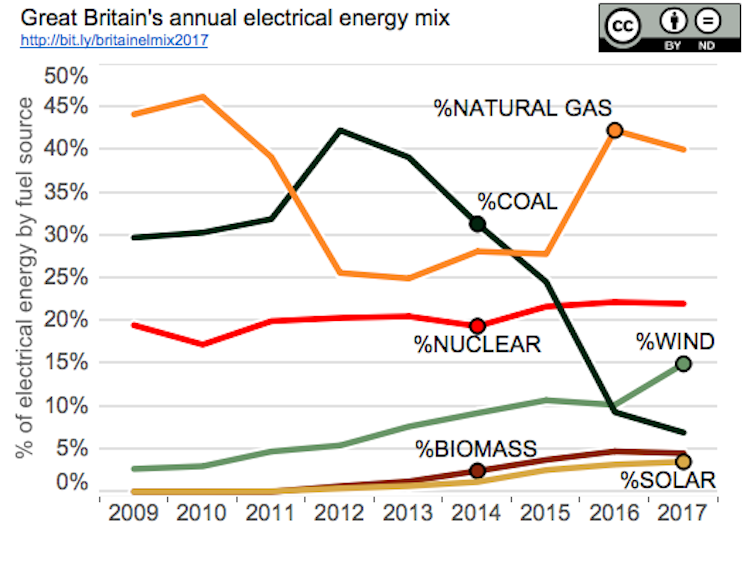 Great Britain's annual electrical energy mix 2017. Author calculations from data sources: National Grid and Elexon.